I am a missionary with Open Air Campaigners USA.  Your donations allow me to focus on ministry, and are a great blessing.  To help, click the link above, or go to oacusa.org and click the ONLINE GIVING tab, or just go to oacgive.org.  You can donate monthly, or through one-time or annual gifts, by clicking on
Donate to a Staff Person or Project in the US,
going to the CATEGORY AND FUNDS drop-down menu and selecting the
Beaudoin, Daniel and Rebecca.
Contributions to Open Air Campaigners are tax deductible, and Open Air Campaigners is ECFA Accredited.
If you want to be more specific in what you donate, here is another option. As time goes on we will be posting specific supply and equipment needs to this list.
You can also support Open Air Campaigners' general fund through an Amazon Smile account.  It's free, and a portion of your purchases will be donated to the ministry.
I buy most of my tracts from Tract Planet.  A gift certificate will help get the Gospel out!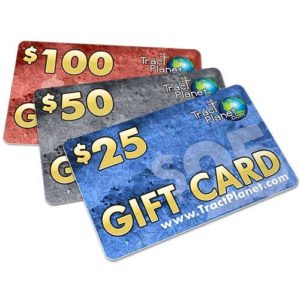 We do most of our day to day shopping here.  A gift card to help with daily necessities is always a blessing!