Hello all!  Our latest ministry newsletter is attached.  I pray it is an encouragement.  Please forward this to anyone you think might be interested, and please be sure to check out our prayer list in particular.
Also, my boss from Open Air Campaigners, Eric Briscoe, is coming to the area the first week of December, and our house is too small to host him.  If you have an extra room, and would be interested in hosting a missionary for the week, please let me know.
Thanks, and God bless!
Check out our outreach schedule at: https://dan.livethegospel.net/outreach-schedule/
You can also download PDF versions of this newsletter and our ministry info sheet here:
oac-info-sheetoac-newsletter-september_october16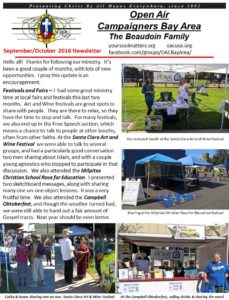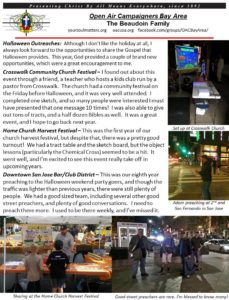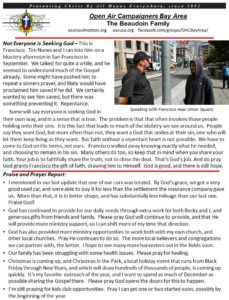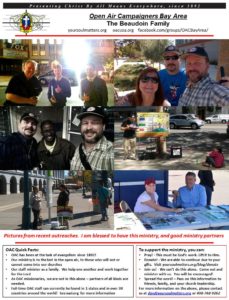 Hits: 0